Thomas Francis Meagher was born on August 3rd, 1823 in what is now the Granville Hotel and died at age 44 on July 1, 1867 in the United States. When he was two years old, the family moved to 19 the Mall, which is now Sabai restaurant.
His father, Thomas Meagher, was the first post-reformation Catholic Mayor in Ireland.
Meagher went to primary school in Mount Sion, founded by Edmund Rice in 1802.
He then went to Clongowes in Co. Kildare, where, at age 15 he was the youngest medalist at the debating society.
At 16, he wrote a history of the debating society which was presented to Daniel O'Connell during a visit. After reading it, O'Connell predicted: "A genius that could produce such a work is not destined to remain long in obscurity."
He then went on to further his education in Lancashire in England, leaving with a reputation of being one of the greatest rhetoricians it ever produced.
He was a popular speaker of the Repeal Association and at age 23 delivered his famous sword speech for the Irish Independence movement. In fact, he dedicated his life to gaining Irish independence.
In 1848, Meagher and fellow Irish Confederation member William Smith O'Brien, travelled to France to study revolutionary events and returned with the new flag of Ireland—the tricolour as we know it today. It was made of the finest silk by French women who were sympathetic to the Irish cause.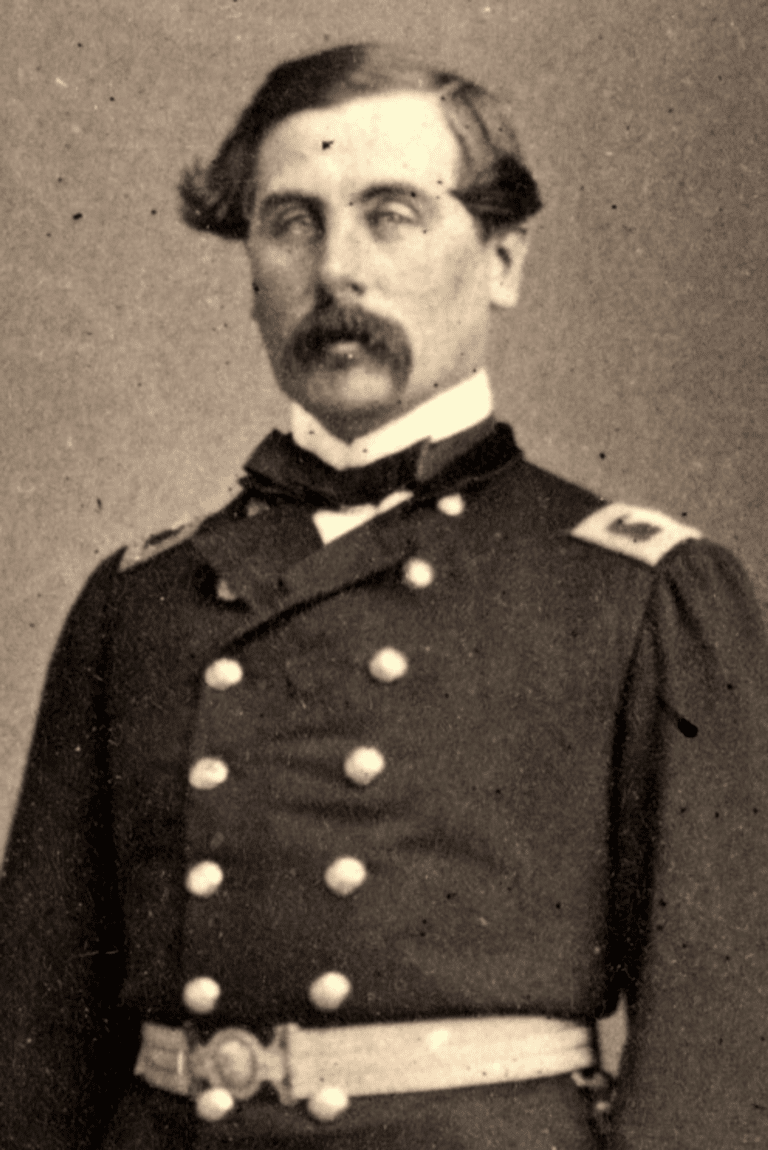 The flag was first flown in public on March 1, 1848, during the Waterford by-election when Meagher and his friends flew the flag from the headquarters of Meagher's "Wolf Tone Confederate Club" located at No. 33 The Mall.      
A month later he presented the tricolour in a speech to the citizens of Dublin.
In August 1948, following an incident known as the Young Irelander Rebellion, Meagher, among others including O'Brien, were arrested, tried and convicted of sedition. They were sentenced to be hanged, drawn and quartered—but following public outcry the death sentence was commuted to exile to Tasmania (known as Van Dieman's Land at the time). During his time there he managed to meet secretly with his fellow Irish rebels.
In February 1851, Meagher married Catherine Bennet, whose father had been sent to Van Dieman's Land in 1818 for robbery. Less than a year after his wedding, in January 1852, Meagher planned his escape to the United States via Brazil.
Following Meagher's escape, Catherine travelled to London, where she met her father-in-law. He took her to Waterford, where, at the railway station, she was welcomed by thousands of citizens—such was her husband's fame in Ireland as a nationalist.
After a bout of ill health, Catherine was able to spend time in the U.S. with Meagher. However, she returned to Ireland, pregnant and in poor health and she gave birth to Meagher's only child to reach adulthood, Thomas Bennett Meagher. Catherine died in 1854 at the home of her father-in-law and the child, who never met his father, was brought up by relatives.
When Thomas Francis Meagher arrived in New York City in 1852, he studied law and journalism and became a U.S. citizen. He founded a weekly newspaper—the Irish News.
During the American Civil War, Meagher fought for the Union, stating that it was his duty to America but also to Ireland.
After the war, Meagher was appointed Secretary of the new Territory of Montana and then soon after was designated Acting Governor.
In 1867, Meagher travelled to Fort Benton, Montana to receive a shipment of ammunition and guns. On the way, he fell ill and stopped for six days to recuperate. When he reached Fort Benton, he was still ill.
Later that evening, Meagher fell overboard from the steamboat G.A. Thompson, into the Missouri River. His body was never recovered and some believed his death to be suspicious with various theories circulating at the time. He was survived by his second wife, American Elizabeth Townsend…and his son Thomas Bennett Meagher from his first marriage.
Thomas Francis Meagher Artifacts can be viewed at the Bishop's Palace and memorabilia and photographs are also on display at the Granville Hotel—his birthplace.
This March (3rd to 5th) Waterford will celebrate the 175th year of our national flag. Over three exciting days, Waterford will honour the 175th anniversary of the Irish Tricolour flag and its rich history. See here for more information about the programme of events planned.