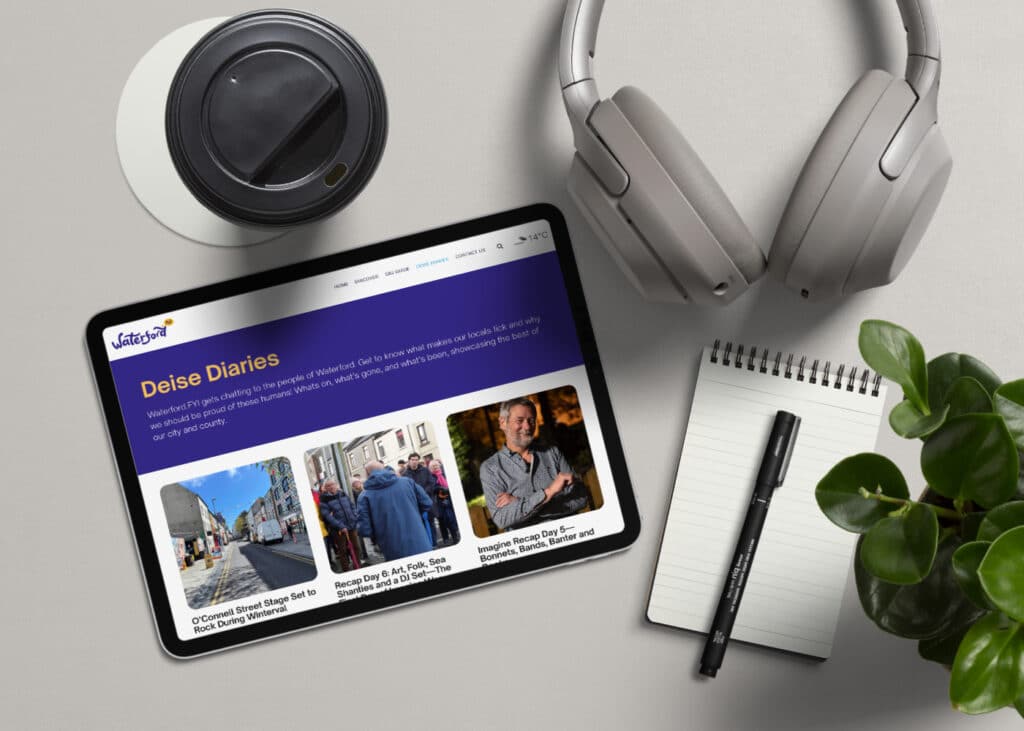 Explore the Deise Diaries
Keep up with all the happenings in Waterford in our Deise Diaries section. Get up close and personal with the people of the Deise with our interview.
---
Waterford Gig Guide
Keep track of all the cool events from music to theatre and more with our Gig Guide. Definitely one to bookmark!
---
The Discover Series
Get to know the county. Explore the different parts of Waterford, uncover hidden gems and more. There is so much happening in the county!