Waterford Walls is an international street art festival, managed by The Walls Project, that has worked with some of the largest and most well known national and international names in Street Art to transform Waterford into Ireland's largest and most accessible outdoor gallery. Our mission is simple-to use arts as a medium for rejuvenating and inspiring urban space.
An Art School on The Copper Coast in Waterford, Ireland. Who specialise in Stained Glass, Mosaic, Batik, Collaborative Art, Beach Art and Film.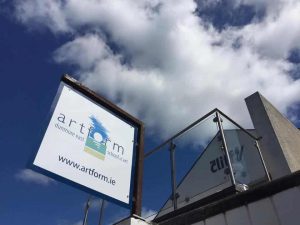 Art School based in the stunning seaside village of Dunmore East. Offers inspiring art workshops & holidays for all levels led by renowned Irish artists.
A new fitness, dance, music and arts venue in Waterford City!
Open Mon to Sat 11am to 6pm; Sun 1pm to 6pm.