On Christmas Day, high tide is at 7.20 a.m. and low tide is at 1.45 p.m., so unless you're a really early riser, aim to get out for 9 or 10 a.m. when the tide will still be high. The forecast is looking good—according to Met Eireann it will be dry and about 10 degrees in the morning.
Bring a flask of tea, Milktray and some Chocolate Kimberleys…or a hip flask for a drop of whiskey to warm the bones after your dip. Wetsuits are optional, but the braver just wear togs—far less hassle when you get out and want to dry off quickly and get back into warm clothes again. Tip: Bring flip flops so you're not standing directly onto freezing ground when you're changing in and out of your swimsuit. And finally…bring a group of friends and/or family, and enjoy!
1 & 2: Tramore Beach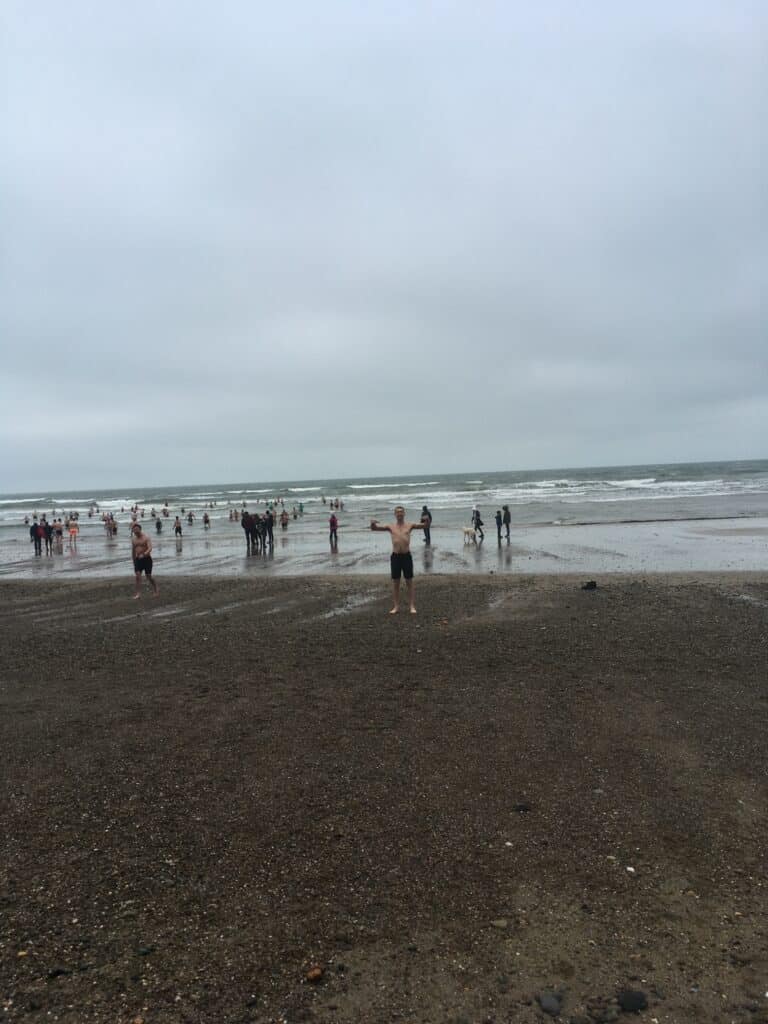 The Christmas Day swim on Tramore beach is tradition for a lot of people. This is probably where you'll find most of the crowds who are willing to brace the cold water. The swim is actually part of the WLR Appeal to raise funds for St. Vincent de Paul, so there will be a bucket collection on the day. The swim this year takes place at 11 a.m. by Men's Slip.
If you want to swim further down the beach at Ladies Slip, it's also a good option with far less crowds.
3 & 4: The Guillemeine and Newtown Cove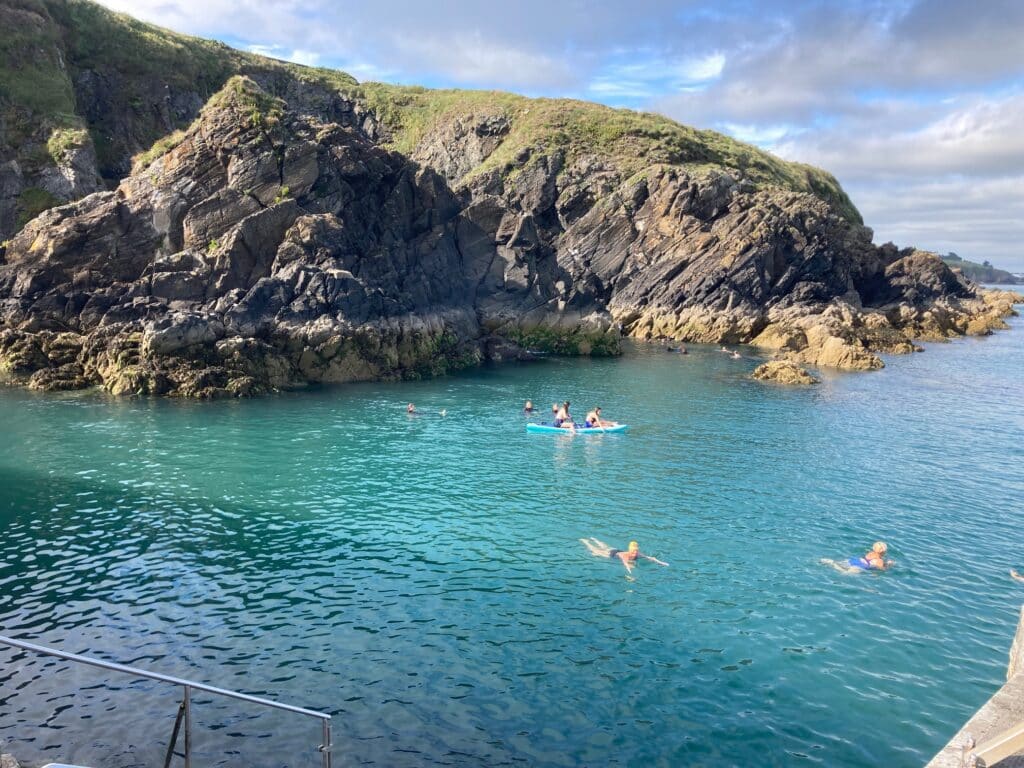 Try the Guillemeine or Newtown Cove if you'd rather get straight in to deep water. Often it's easier to just jump in!
5: Benvoy
Located on the stunning Copper Coast, Benvoy is a great option if you want to have a beach to yourself.
6: Kilmurrin
Further on the Copper coastal route is Kilmurrin. Every Christmas Day, courageous folk gather for the Michael Power Christmas Day Memorial Swim. There will be a collection bucket and all proceeds go into a fund to support the upkeep of the beautiful cove.
7 & 8: Ladies Cove and Lawlors Beach, Dunmore
Both Ladies Cove and Lawlors Beach are popular swimming spots throughout the year so you'll be in good company if you're heading to Dunmore for your festive plunge.
9: Portally
A few miles from Dunmore, this tiny cove is a gorgeous place for a swim, even when (baby) it's cold outside…
10: Ballymacaw
On full tide Ballymacaw is one of the nicest places to go swimming. Ideal.
Get in for a dip, brave the cold…and the Christmas feast after it will be well deserved!